This system create dynamic templates for the easy project development in the Unreal Engine 3 or UDK System.
How to Use?
It's easy the use, but you must know where to save the different configs and files to after edit and code it by yourselves.
---
The source saves in:
Drive:\UDK\Version\Development\Src\YourProject\
And config Files:
Drive:\UDK\Version\UDKGame\Config\
Screenshots: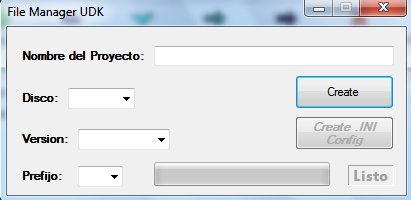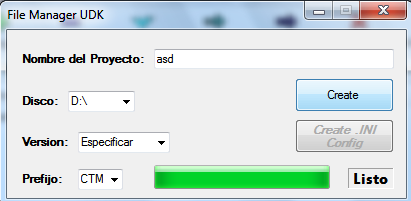 Download
UDK File Manager – Graphic Version

FIle Manager for UDK by Ignacio brasca under license Creative Commons Atribución-SinDerivadas 3.0 Unported.
wstudios.netai.net.